Steve Jobs Organized Apple to Give Jony Ive Complete Operational Freedom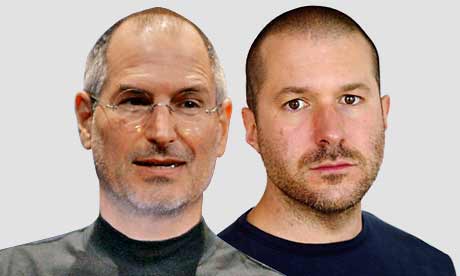 A couple of days ago, we already posted some quotation from the forthcoming Steve Jobs biography by Walter Isaacson. The other interesting thing, we have recently known, related to Jony Ive, Apple design chief. The book claims that Steve Jobs grated Ive nearly complete freedom to do as he sees fit.
He [Steve Jobs] called Jonathan Ive, Apple's design chief, his "spiritual partner" at Apple. He told Isaacson that Ive had "more operation power" at Apple than anyone besides Jobs himself - that there's no one at the company who can tell Ive what to do. That, says Jobs, is "the way I set it up."
Ive, Apple's Senior Vice President for Industrial Design, has been at Apple for nearly twenty years, the last fifteen of those as design chief. Ive's team is said to operate out of a secretive high-tech lab on Apple's campus where he is given ultimate flexibility in his work.  Such freedom in works obviously helps to guard against a watering-down effect that could occur if his designs were subject to the approval of and revision by others in the company.

Leave a comment