Thinner iPad 3 Coming with Low-Power Retina Display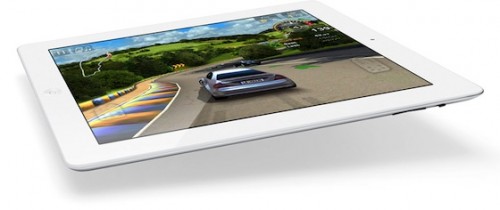 Rumors about Apple's plans to implement high-resolution 2048x1536 Retina display to the next-generation iPad have been circulating for some time now. According to different sources, the new iPad 3 is required two light bars in order to manage the much higher resolution, so that it will be 0.7 mm thicker than the iPad 2.
Some analysts predict that Apple will continue using in-plane switching (IPS) technology for the new display. But Jeffries analyst Peter Misek together with Forbes suppose that Apple is not going to use IPS on the iPad 3, and seeks new ways and technology to produce the iPad 3 with a thinner and lower-power design.
Also, we believe that Apple and Sharp together have a modified IGZO (indium, gallium, zinc) technology to achieve 330 dpi, which is sufficient for an HD display while not using IPS nor having to include dual-bar LED backlighting. In our view, this should lead to several design advantages, namely the device can be thinner, battery life should be longer, and the overall experience for users should be meaningfully improved.
.

Leave a comment