Unverified photo may show pre-production iPad 3 Retina Display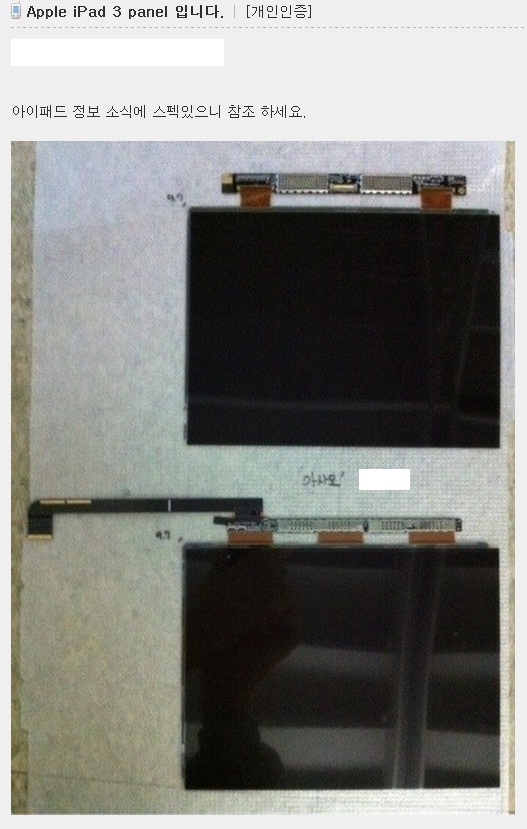 A Korean forum (via MacRumors) published on Friday an unverified photo of the much rumored iPad 3's high-resolution display, and reveals a subtle change from the iPad 2 that could suggest a higher resolution panel is being sourced for the upcoming tablet. An image shows a component that has three ribbon cable connectors instead of the two found on current iterations of the device.
Little to no information accompanied the photo. It is only believed that the image is a comparison shot of a current iPad 2 panel sitting above an alleged iPad 3 display.
As you can see there are 3 brown ribbon cables leading from the screen itself to the circuit board. The small brown cable to the far left is the power cable, while the other two wide cables are for display data. This configuration matches with the top display in the leaked photo (though the power cable is missing).

The claimed iPad 3 photo shows 3 wide ribbon cables that might be used for data. The iPad 3 is expected to carry a high resolution screen of 2048x1536 which is four times the number of pixels of the current iPad 2, so the need for additional data bandwidth would be understandable.

Leave a comment