Old Wi-Fi-enabled iPhone Will Finally Go On Sale in China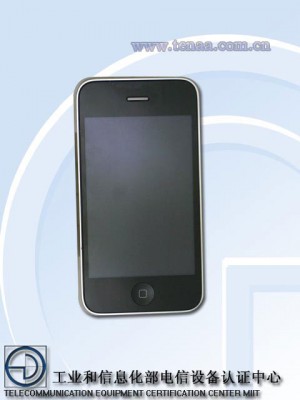 According to The Wall Street Journal, last week Chinese Telecommunication Equipment Certification Center approved Wi-Fi enabled iPhone to be put on sale soon in China. The problem is that on the accompanying picture it is clearly seen that the approved device is the iPhone 3G or 3GS, but certainly not the iPhone 4.
Apple's smartphone went on sale last year, but it was Wi-Fi disabled because technology's standard was temporarily banned by the Chinese government. In May 2009 the ban was relaxed.

In May 2010 Chinese government approved an iPhone with WAPI (WLAN Authentication Privacy Infrastructure), which is a native Chinese security protocol for wireless Internet access. But eventually such a device never went on sale.
Some time ago China Unicom became interested in selling the Wi-Fi-enabled phone and started negotiations with Apple. If the result is successful, Apple will make an important move in the Chinese market. Current iPhone doesn't have Wi-Fi and costs too much, and these are the reasons of a slow start of iPhone sales through China Unicom.
Though it appears that the recent approval is not related to iPhone 4, several reports indicate that Apple is interesting in bringing its new smartphone to China and negotiates it with China Unicom. The company is also in talks with China-based PC-maker Founder to distribute its iPad and localized content for it.

Leave a comment