13-inch and 15-inch Touch Bar MacBook Pro Units Have Non-Removable SSDs

According to the latest report from MacRumors, both 13-inch and 15-inch MacBook Pro units with Touch Bar don't have removable SSDs. That's a bit of surprise, since the entry-level 13-inch model with function keys instead of the touch sensitive OLED panel has a removable storage chip and thus allows users to upgrade the SSDs on their own if they need more storage.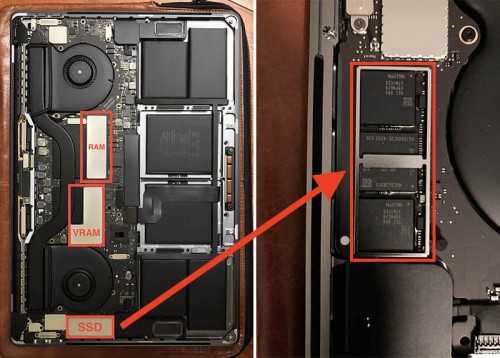 A user nicknamed Jesse D. was the first to discover the non-removable SSD in his 15-inch MacBook Pro with Touch Bar. The same issue was confirmed by the user of the 13-inch model.
MacRumors reader Jesse D. unscrewed the bottom lid on his new 15-inch MacBook Pro with a Touch Bar and discovered, unlike the 13-inch model sans Touch Bar, there is no cutout in the logic board for removable flash storage. Another reader said the 13-inch model with a Touch Bar also has a non-removable SSD.
This year's MacBook Pro is the first one in its lineup to come with non-upgradable storage. The 12-inch MacBook introduced in 2015 has the same problem.
Prior to 2012, when the Retina MacBook Pro was introduced, the laptops used to have upgradable RAM. Up till now, the only upgradable part was the storage chip.
[via MacRumors]

Leave a comment