Abramsky: Apple may benefit from partnership between Microsoft and Nokia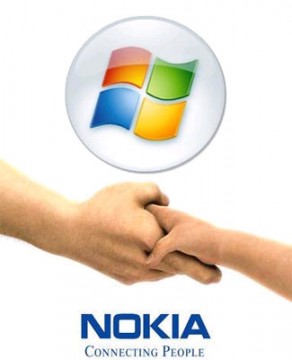 This week Mike Abramsky from RBC Capital Markets released another note to investors, where he said that partnership between Microsoft and Nokia can "inadvertently help" Google Android, Apple and possibly RIM.
This Friday, at conference in London Stephen Elop, who was a Microsoft's Business Division head and now is a CEO at Nokia, along with Microsoft CEO Steve Ballmer announced the strategic alliance.

"Today, developers, operators and consumers want compelling mobile products, which include not only the device, but the software, services, applications and customer support that make a great experience. Nokia and Microsoft will combine our strengths to deliver an ecosystem with unrivaled global reach and scale. It's now a three-horse race."
It is interesting that few days ago Elop issued an internal memo, where he associated Nokia's situation with "standing on a burning platform". He also admitted that Apple had "disrupted the market by redefining the smartphone".
And now Abramsky assured that deal between Nokia and Microsoft may "produce a stronger combined platform" but also will likely result in additional gains for rival mobile platforms.
If the deal will be successful, Microsoft's share on the global smartphone market will rise from 5% to 30-35%. But on the other hand, Abramsky notes, "the partnership may accelerate competitor share gains to Android, Apple and RIM", and there are few reasons for that.
While Microsoft and Nokia are working on new Windows Phone 7 handsets, existing Microsoft OEMs can further favor Google's Android;
Enterprises and carriers will adopt Nokia/Microsoft products and roadmaps with caution, which in turn may lead to early and possibly low sales of forthcoming handsets.
Developer hesitation in platform's success for the platform may result in a boost for Apple and its competitors.
In conclusion Abramsky noted that Microsoft/Nokia partnership will lead to different consequences, "including setting up bigger battles between Nokia/Microsoft and Android/Apple/RIM for platform dominance at carriers, emerging markets, content and developers."

Leave a comment