Adobe announced new digital publishing platform for iPad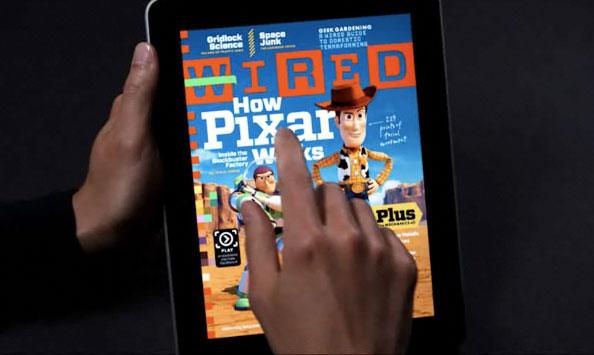 This Tuesday Adobe revealed its new digital viewer technology for creating e-magazines that can be viewable on touchscreen devices like Apple's iPad.
The technology was first demonstrated when the iPad version of Wired magazine was introduced. We wrote that Adobe had to rewrite the software in Objective-C for Apple to approve it. Since the release iPad Wired edition stays near the top of the App Store sales chart with its price $4,99.
Here's what the vice president of Creative Solutions at Adobe David Burkett said about new technology:
"We aim to make our digital viewer software available to all publishers soon and plan to deliver versions that work across multiple hardware platforms. It's safe to say that if you are already working in InDesign CS5, you'll be well on your way to producing a beautiful digital version of your publication."
Judging by the Wired iPad edition, new digital viewer technology can offer integrating videos, 360-degree rotatable images, slide shows and more directly into the magazine.

Leave a comment