Adobe Announced Six New Tablet Apps And Adobe Creative Cloud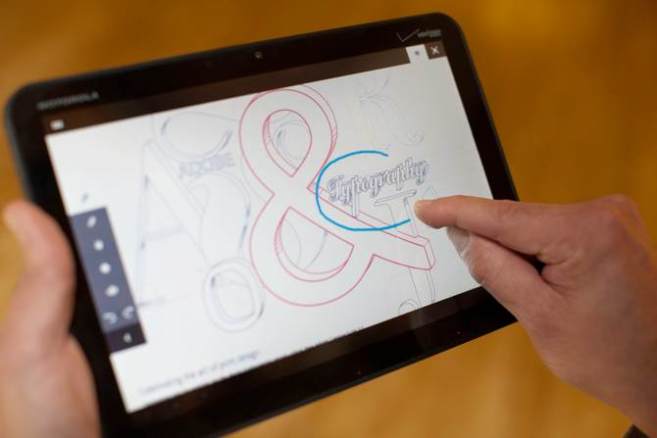 Today at its MAX conference Adobe announced six new apps for iPad and Android tablets – Adobe Collage, Adobe Kuler, Adobe Debut, Adobe Ideas, Adobe Proto, Adobe Photoshop Touch as well as online service Adobe Creative Cloud.
Adobe presented Adobe Creative Cloud as a main new initiative of the company that considerably changes the process of content creation. Adobe's cloud is perceived as a backbone of its tablet and desktop software, which provides users with 20GB of storage in cloud for sharing, viewing and storing their creative works as well as sending them into Adobe Creative Suite for additional processing.
Adobe says that new tablet apps enable sketching, ideation, mood boards, mobile and website app prototyping, "professional-level creativity" and presenting finished creative work. Also they make use of Adobe Carousel that can sync your photos across mobile and desktop devices via the cloud.
Of course, the most interesting of the new apps is Adobe Photoshop Touch that for the first time brings the well-known image-editing and creative power of Photoshop to tablets.

Leave a comment