Adobe manager puts partial blame on Apple for mobile Flash failure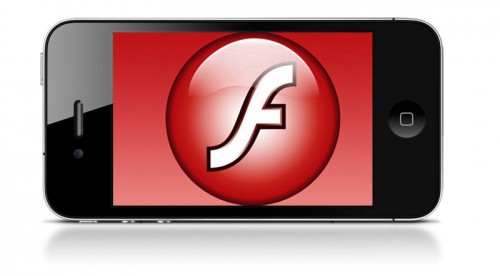 Mike Chambers, Principal Product Manager at Adobe, blames Apple of halting development of the Flash Player for mobile devices, because Apple refused to support Flash on its iOS devices. As he clarified, Adobe will support existing versions of Flash Player for mobile devices, and concentrate on HTML 5 technology.
"Considering how politically charged the issue has been, the decision to stop development of the Flash Player for Mobile Browsers was not an easy decision. However, at the end of the day, there were a number of items that made it clear that putting resources towards its continued development would not be the best use of resources," he wrote.
Adobe suggests that Flash Player would never be so popular on mobile devices as it has on desktops. Of course, the main fact that influenced on Adobe's decision was that Apple's iOS, one of the leading mobile platforms, was not going to allow the Flash Player in the browser.
"No matter what we did, the Flash Player was not going to be available on Apple's iOS anytime in the foreseeable future," Chambers said.
According to Chambers, Apple's App Store is also blamed for mobile Flash's demise. He says that users prefer to look for content, using applications, rather than web browsers.
"In general, users do not look to the web on mobile devices for finding and consuming rich content (such as games and applications)."

Leave a comment