Analysts Expect Jobs' Absence May And May Not Impact On Apple's Stock Price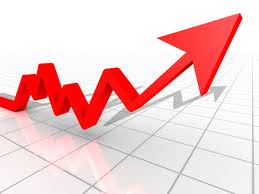 This Tuesday analyst Shaw Wu from Kaufman. Bros. has increased Apple's price target for AAPL stock from $395 to $415 despite the fact that Steve Jobs will take a leave of absence soon. He is assured that Apple's share growth will be intact in the nearest future.

"We have the utmost respect and awe for Steve's contributions to technology and society and put him on the same level as the greats including Thomas Edison, Benjamin Franklin, and Walt Disney (just to name a few). But we believe like his predecessors, he has successfully embedded his way of thinking and philosophy into the culture of AAPL. [...] For a company of AAPL's tremendous size where consensus is looking for $90.4 billion in revenue in (fiscal year 2011), we believe its nearly 50,000 strong (employees) don't receive enough credit for the company's great success."
Wu expected Apple would reveal that it sold 16M iPhones, 6.1M iPads, 17M iPods and 4.2M Macs through last fiscal quarter. That appears to be true, and we'll keep you up to date with a post about Apple's earning a bit later.
Other analysts have also tried to forecast Apple's revenue. Here is what we've got:
Brian White from Ticongera Securities expects Apple's stock will be under "heavy pressure", the company's revenue equal to $24.17 billion and earnings per share increased by $5.35.
Brian Marshall from Gleacher and Company says Jobs' absence will temporarily decrease Apple's stock price to approximately $355(and lower), and that appears to be a great buying opportunity. He explained his position by Jobs' irreplaceability.
Deutsche Bank has predicted revenue of $25.345 billion and $5.60 EPS. The company's analyst Chris Whitmore expects Apple sold 16M iPhones, 6.5M iPads, 19.3M iPods and 4.2M Macs.
Charlie Wolf from Needham & Company said the problem is not Jobs' absence but his health. As long as he will be healthy Apple's financial performance won't significantly change over the next few years because of his absence.
Gene Munster from Piper Jaffray believes strong sales in holiday period will lead to results better than forecasted by the Wall Street. He also expects Apple's revenue to be $22.76 billion and EPS to be $4.41 and even more if to take into account the launch of Verizon iPhone 4 on Feb. 10.
Stay tuned to know more about today's Apple conference call!

Leave a comment