Android Enthusiasts Accused Apple in Copying Samsung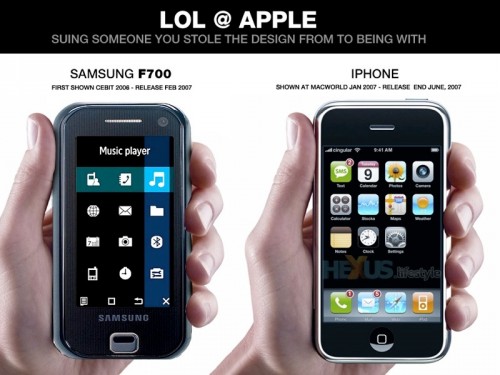 The image you can see above was created by Android fans, who believe it was Apple that actually had stolen Samsung's ideas from the beginning. After the release it immediately went virally on message boards. However, actually Samsung showed its F700 phone for the first time only in February 2007 at the 3GSM World Congress, which was held a month later than iPhone debuted. And that was only a demonstration; the device didn't go on sale then.

Though F700 was actually created as an "answer to the iPhone", it had support for HSDPA technology (which appeared only in iPhone 3GS) and 5MP camera (which may be found only in iPhone 4). But that only reveals the fact that Apple faced some technical problems and was not so experienced in the mobile business when entered the market. However, Apple's achievements in usability, design, novel app model and iTunes media sync actually turned out to be enough reasons for iPhone popularity.
In case of Samsung the company not only created devices that look like Apple's mobile products, it also developed a "Touchwiz" layer for Android that copies iOS's design much more than any other existing customized Android user interface.
What's even more interesting, after Apple released the iPad 2 Samsung publicly admitted that their next-gen Galaxy Tab must be redesigned in order to more closely resemble Apple's new tablet:
"We will have to improve the parts that are inadequate. Apple made it very thin",
executive vice president of Samsung's mobile division Lee Don-joo said in his interview to Yonhap News Agency.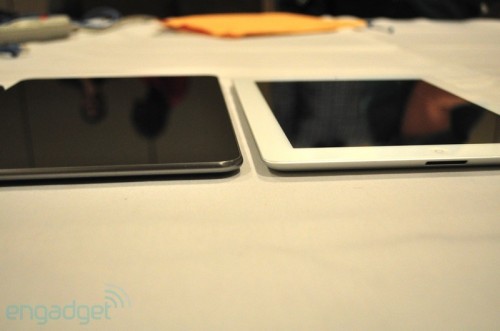 Leave a comment