Another Alleged Lower Cost iPhone Photo

Another photo of the alleged lower cost iPhone appeared on Friday on the Chinese microblogging site Weibo. This time it seems to be a fully assembled device with all the required legal notices on the rear shell.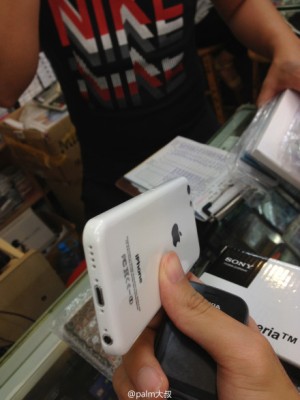 A Dutch website called iPhone5Skopen.com was the first to spot the photo. The device shown on the it looks just the same as the rear shell leaked earlier this week. However, there's one noticeable difference - the iPhone shown on yesterday's photo has the legal notices from the FCC and other agencies.
The new lower cost Apple smartphone is rumored to appear in September. It would have a rear camera with single flash and the position of the Lightning port, speakers and headphones jack identical to the iPhone 5. Well, this is proved by the photo above.
What do you think, is this a real lower cost iPhone we shall see this fall or not?

Leave a comment