Apple Adds New Shopping Category to App Store

According to the latest report from people familiar with the matter, Apple has recently updated the iOS App Store with a new category. This category is called Shopping and as you can guess from the name, it contains applications that help users to shop, compare prices for various goods, get and redeem coupons, watch product reviews etc. The new category should be already available to Apple users worldwide, however, if you still don't see it, wait a bit as implementing such a change is quite a difficult task that may take some time.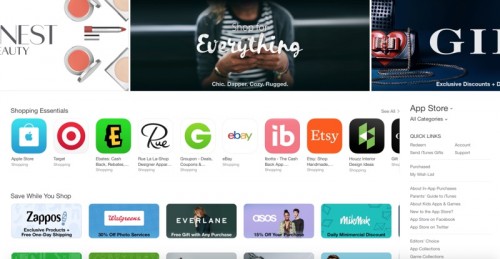 Here's what MacRumors reporters write about the new Shopping category:
Apple plans to use the Shopping category to highlight apps that support Apple Pay, its mobile payments service.

[...]

App Store users should begin seeing the category in the App Store later today, and in the future, it's possible Apple could expand it to the tvOS App Store as well.
Adding a new App Store category is a very smart step. On the one hand, this can help the company lure new customers and make them spend money using Apple's platform. On the other hand, the Shopping category will help users save time and money while purchasing goods.

Leave a comment