Apple Asks Developers to Classify Their Apps by Age Range

Apple has reportedly asked the developers that are working on the applications for children under 11 years of age to classify their products in one of three age ranges: ages 5 and under, ages 6-8 and ages 9-11. Such classification will surely help parents to choose the appropriate content for their children after the special "Kids" category appears on App Store this fall.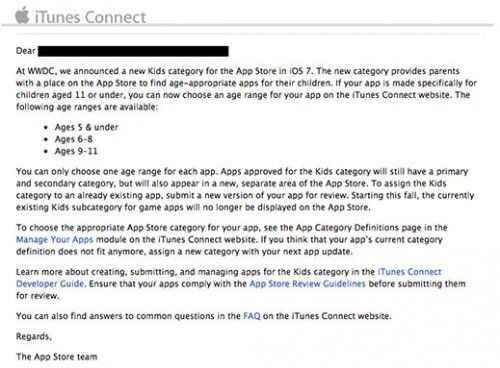 The new category was first announced at Worldwide Developers Conference and will debut at the same time with the iOS 7 App Store release this September.
Earlier this month, Apple allowed iTunes educational accounts for children under 13 years of age, so the new classification seems to be another step to let children use the Apple services safely.
The company from Cupertino also follows the Children's Online Privacy Protection Act (COPPA), so its developers are prohibited from embedding targeted ads to the kids' apps or distributing inappropriate content among the under-aged.

Leave a comment