Apple Began To Ship Components For Its TV Set 'In Small Quantities'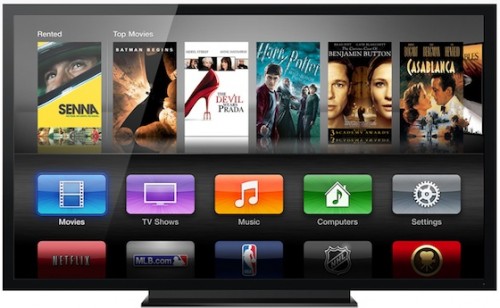 Last month analyst from Piper Jaffray Gene Munster said that Apple was investigating offerings of components for its rumored television set, contacting suppliers to find out what production capabilities they can provide.
According to Business Insider, a new report from analyst from Jeffries & Co. PeterMisek claims that "small quantities" of different components is shipped to Apple's suppliers of television display panels. Misek expects that Apple will start commercial production of its TV set in May or June, with the release coming in the fourth quarter of 2012.
"Evidence of commercial iTV production is starting: we believe specialty components have begun to ship to Apple's Asia panel suppliers with polarized films, filters, and IGZO components starting to move in small quantities".
Despite of content providers' resistance, the company has also been rumored to develop a subscription-based TV service for release by the end of this year.
In his today's report, Misek also forecasts that Apple's stock price will increase from $599 to $699, raising his iPhone sales estimates for the current quarter from 28 to 33.2 million units.

Leave a comment