Apple Changes Its App Policy, Focuses On The Quality, Not Quantity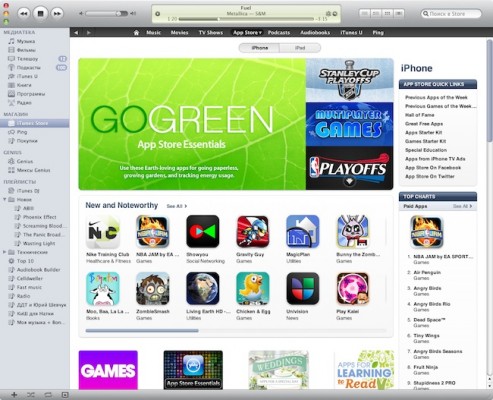 Recently Apple has made changes to its app policy and focused on making the iOS App Store the most attractive rather than simply the biggest.
Lately the company has banned the idea of "incentivized app installs", which was used by certain game developers to prompt players to install other apps if they want to continue playing. Because of the incentives some apps become artificially popular and don't reflect the actual situation in top games chart, for instance.

To address that, Apple add a clause 3.10 found in the iOS developer license, which forbids developers making any "attempt to manipulate or cheat the user reviews or chart ranking in the App Store with fake or paid reviews, or any other inappropriate methods."
This comes from an unforeseen use of Apple's In App purchases feature that allows developers to monetize their apps in new way. It was expected that developers will just add additional paid features to its titles or promote other apps in their catalogs to the app's audience, but instead some of them started paying other developers so they induced users to download and rank their apps. This caused a rapid promotion of titles in App Store rankings and thus exponential increase in sales.
In App purchases also became a reason of spending hundreds of dollars on in game currency or some other objects by children. After Apple got complaints it provided Parental Controls and password protection options.
Analysts at Xyologic say new Apple's policy "may make Apple's platform possibly less attractive vis-a-vis Google Android if developers can't find a suitable alternative to offer walls".
["Offer walls" practice has been used in free web games to force player to participate in offers like buying a product if he wants to continue playing; the same algorithm now used with the help of in app purchases].
A document they have recently released reveals some new facts and conclusions on app downloads, namely:
80,8% of all iPhone apps downloaded in March were free, which means that
"free-to-play games attract a wider audience than those that require an upfront payment";
8,017 iPhone apps use In App purchases; 2,156 of them are games, and this is 10.8% of all free games in the US, but 39.9% of all free games downloaded, so
"incentivized installs had become the most efficient way to get users to download apps",
and
"apps with in-app purchases still constitute a tiny minority within the App Store, they take a disproportionate share of the downloads";
94 (or 63%) of top 150 free games use in app purchases and contribute 42,17% of the downloads.
"The 39.9 million downloads of free iPhone games in the US may slow until further notice, as many of the incentivized install marketing campaigns have now stopped. The revenue growth of games using in-app purchases may slow for now. This change may help to further swing momentum in Android Market's favor. The Xyologic database already indicates 28,963 new apps debuted in Android Market while 18,787 made it into Apple's App Store last month."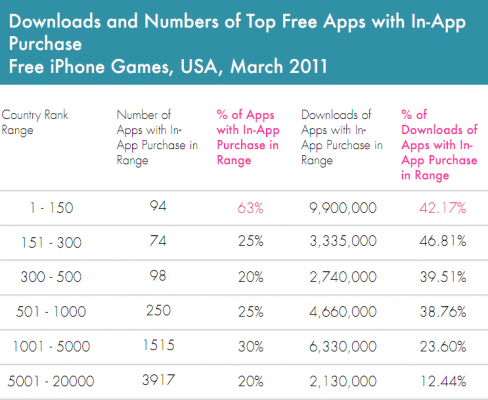 So now Apple doesn't advertise the number of apps in its App Store but promotes the amount of money it has already paid out to developers.
Android Market on the contrary has a significantly bigger amount of free apps with ads, as this idea is promoted by Google as the "Google Way". However, many developers still prefer to make titles for Apple, not for Android. "Angry Birds" developer Rovio noted Apple just makes things right.
"Apple will be the number one platform for a long time from a developer perspective, they have gotten so many things right. And they know what they are doing and they call the shots."
Though Rovio makes its titles for many platforms, it appears revenue may not be necessarily tied to the quantity of supported platforms and devices. Few months ago IHS reported that RIM's Blackberry App World is more profitable that Android Market and Nokia's Ovi, though it has a much smaller amount of apps in its library.

That indicates Google's lack of curation doesn't attract developers that create and support quality apps. Some mobile developers like Epic Games even avoid Android because Apple's App Store is "really the best place to make money".
Moreover, some Android users have noticed some Android apps don't look like its iOS versions made by the same vendor and often miss important features. Below is an example of LinkedIn app in iOS and Android. The differences may also be found in such popular titles as Facebook, Speedtest and Meebo IM.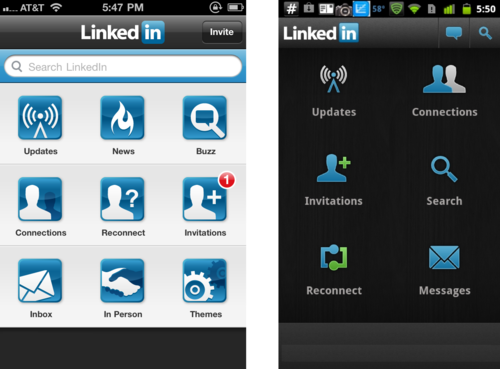 This allows to conclude that in spite of changes in Apple's policy App Store will still remain the best solution for many developers, especially for those who produce quality apps.

Leave a comment