Apple commented on situation with suicides at Foxconn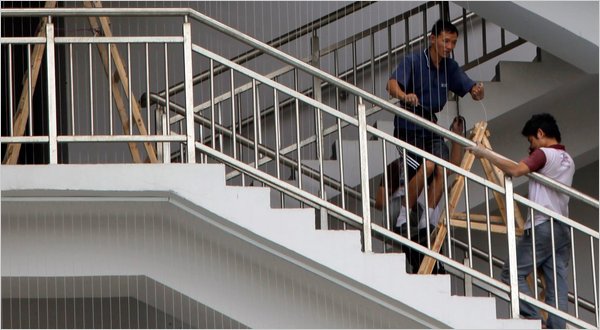 After yesterday news report about tenth suicide among Foxconn employees Apple had officially commented on the situation. Here are the words from the company's public statement:
"We are saddened and upset by the recent suicides at Foxconn. Apple is deeply committed to ensuring that conditions throughout our supply chain are safe and workers are treated with respect and dignity. We are in direct contact with Foxconn senior management and we believe they are taking this matter very seriously."
Reuters also informed that Apple will investigate the case and had already involved its own investigation team to "address these tragic events".
Foxconn is known much not only as the manufacturer of iPhone 4G, it is also a company responsible for making a number of products created by HP, Dell, and Nokia. Analyst Andrew Deng from Taiwan International Securities told Reuters that these companies might  react accordingly in case Foxconn is not tackling the problem:
"It's a crucial issue that Hon Hai [registered trade name for Foxconn] has to deal with right away. If not, Nokia, HP and Apple might cut their orders as pressure against buying their products could be mounting."
According to information from the Wall Street Journal Foxconn chairman Terry Gou has already launched antisuicide measures. They include the construction of special nets around Foxconn's building (as most of the workers died because of a jump from the roof) and establishing the "Foxconn Employee Care Center". Moreover, the company invited counselors and academic experts to talk with its employees and asked a group of Buddhist monks to utter prayers for the factory.
This week Terry Gou also showed reporters a huge swimming pool, bakeries, dormitories and banks built for employees needs.

Leave a comment