Apple Continues to Cut Production of Plastic iPhone 5c

According to the latest report published on a Chinese site C Technology (via MacRumors), Apple continues to cut the production of the plastic iPhone 5c. As you probably know, the new colorful gadget turned out to be a failure for the company from Cupertino - its sales are poor not only in the USA, but also all over the world. Interesting fact: while Apple is experiencing iPhone 5s supply constraints, iPhone 5c can be purchased and picked up from almost any store worldwide at any time.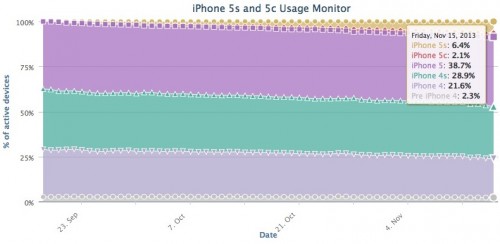 The report claims that Apple's main assembly partner ProTek (Pegatron) has slashed production from 320,000 units per day in October to just 80,000 units per day. Similarly, Apple's backup assembler for the iPhone 5c, Foxconn, is operating at only a minimum capacity of 8-9,000 units per day.
Apple has recently decided to increase the production of the new flagship iPhone 5s to balance the number of devices manufactured with customer demand.
The reason why people are buying 5s - not 5c - is quite obvious. You see, iPhone 5c is basically a last year's iPhone 5 wrapped in colorful plastic. I guess it's much better to get a 2013 device with a new Apple A7 processor, enhanced camera and a wide number of other improvements. Agree?

Leave a comment