Apple files a New Patent for iMac Touch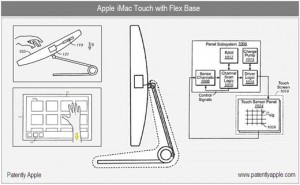 Recently we've talked about the rumors that Apple is planning to release a new iMac with multitouch display, which will run on iOS 4 over OS X to use sensory capabilities. It seems that we'll finally see the touchscreen computer from Apple. A new interesting patent has just been spoken about, which shows the iMac with multitouch display called "Apple iMac Touch".
Now Apple says nothing about this device, yet it is only a patent, so we do not know exactly how much time it will need to start producing it.

Leave a comment