Apple goes to court in Netherlands to ban Samsung's Galaxy devices from all of the EU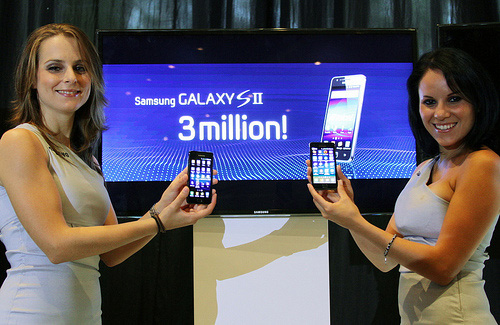 Apple has today asked a Dutch court to ban all Galaxy series devices, including Samsung's  Galaxy S II, which has seen some success in Europe.
Apple's complaint, seen by Webwereld, a Dutch IDG publication, seeks an injunction for the entire Galaxy series. This includes smartphones — the Galaxy Ace, Galaxy S and Galaxy SII — and tablets: the Galaxy Tab 7 and Galaxy Tab 10.1. Other Galaxy devices, like the Gio, Nexus, 551, Europa, Apollo and Mini are also involved, albeit only in a footnote in which Apple states, "It is expected that these devices are also covered by one or more of the patent rights invoked."
The trial will take place in The Hague, Netherlands September 15th. If the judge grants any injunctions, they would take effect no sooner than October 13.

Leave a comment