Apple Has Acquired GPS Firm Called Coherent Navigation

According to the latest rumors, Apple has recently acquired a GPS firm called Coherent Navigation. This firm, which was founded in 2008 by engineers from Stanford and Cornell, developed a technology that allows to locate objects with more precision using the so-called High Integrity GPS system.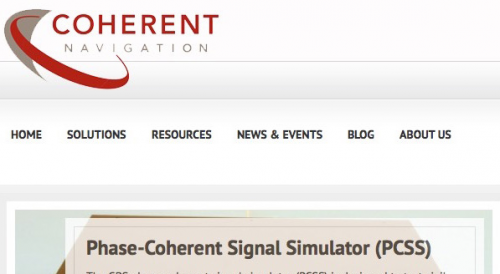 A number of Coherent's key employees recently began working for Apple, including tech veteran and CEO Paul Lego in January and co-founders William Bencze and Brett Ledvina as of last month. Coherent's website has also been taken offline, but on April 30 the name servers for the domain were updated to point to Apple's servers.
The guys from Cupertino have already confirmed the purchase, however, they decided not to reveal their further plans. Still, it is possible that the system developed by Coherent Navigation will be used to improve the Find My iPhone feature as well as the Maps app for both iOS and OS X and several other services offered by Apple.
A number of former Coherent Navigation employees are now working for Apple. Notably, most of them are members of the Maps team.
The sum of the acquisition remains unknown, however, I think it will be announced in the near future.
[via MacRumors]

Leave a comment