Apple Hired Games Manager For App Store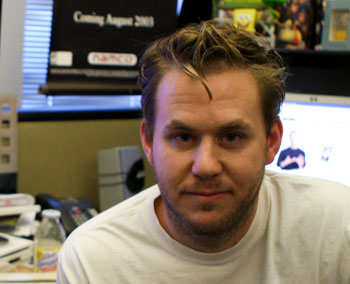 Recently Apple has hired new global editorial games manager for iTunes App Store. His name is Matt Cassamassina and he has over 13 years experience of games reviewing.
Matt started his game career with the launch of N64.com. Later this resource was bought by IGN, where he continued to work. In the gaming industry he is known as the expert and information source about Nintendo.
After his appointment he wrote in his blog:
"I will be leading the charge for games on the App Store, so whether you browse through iTunes, iPhone, iPod Touch or iPad, the games content you see will be handpicked and organized by me and my team. I couldn't be happier."
Matt Cassamassina will start his work in Apple at the beginning of May.
App Store games became very popular since the release of iPod Touch. Profit from game creating and selling it on iTunes attracted many single developers which lead to a success of the iPhone and iPod Touch as handheld gaming devices. The popularity of App Store games is even frightening for Sony and Nintendo that are now looking forward to create something innovative in the gaming industry.

Leave a comment