Apple introduced iPad mini: 7.9-inch, 7.2mm thick, 10-hour battery life, starting at $329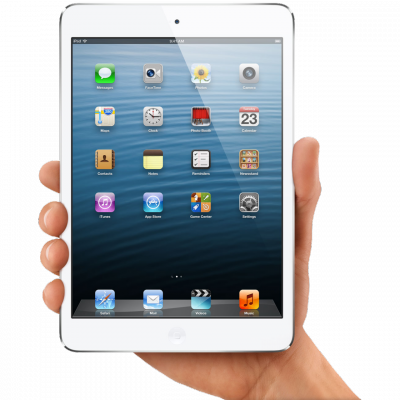 Today Apple Senior Vice President Philip Schiller announced the new iPad mini.
iPad Mini is 23 percent thinner and 53 percent lighter than iPad 3. It is just 7.2mm thin, and weights 0.68 pounds. The new iPad mini features a 7.9-inch Multi-Touch display, A5 CPU, FaceTime HD and 5MP iSight cameras, 10 hours of battery life, fast 802.11n 150 Mbps Wifi and worldwide LTE. iPad mini features the same number of pixels (1024 x 768) as the original iPad and iPad 2, so it is possible to run and use all 270000 apps designed specifically for iPad. The best part is that you can hold in one hand.
The iPad Mini price starts from $329 for 16GB Wifi model up tp $659 for 64Gb WiFi+3G/4G: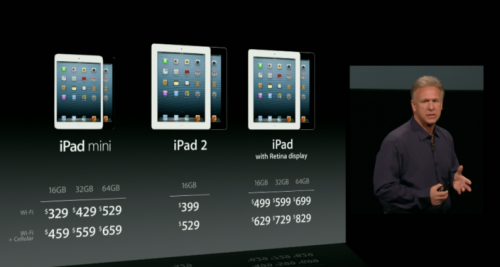 iPad Mini Wifi will be available from November 2 (preorders start October 26), 3G/LTE model will ship couple weeks later.
Specs:
7.2mm thick— 23 percent thinner, "as thin as a pencil," etc.
53 percent lighter, 0.68 lbs, "as light as a pad of paper," etc.
Colors: black with slate, white with silver
7.9-inch diagonal
Exact same pixels 1,024-by-768—all software works unchanged
Bezels: made of aluminum, where as Android is plastic
FaceTime HD camera
5MP iSight camera
802.11a/b/g/n, Ultrafast LTE wireless
10 hours of battery life (ad: "largest and thinnest single-cell battery we have ever designed")
A5
Lightning connector
16Gb Wi-Fi base model starts at $329
More official images from Apple: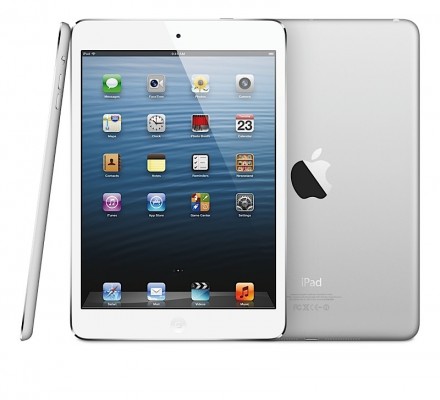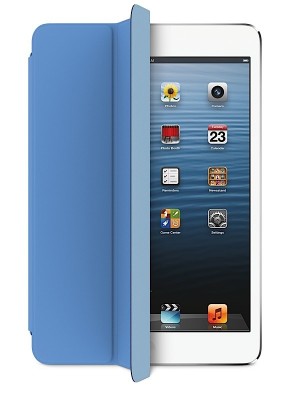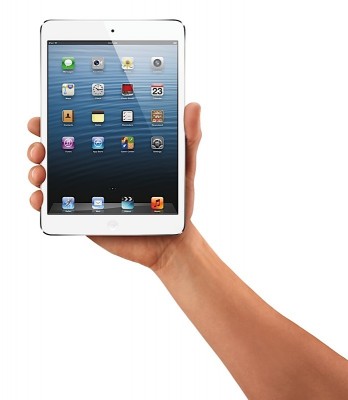 Leave a comment