Apple Introduced iPhone 5C, iPhone 5S, and iPhone 5 Compatible Docks

Apple has introduced docks for both iPhone 5S and lower cost iPhone 5C. Moreover, since the iPhone 5S design is very similar to the one iPhone 5 has, the new dock can be used for the latter device as well.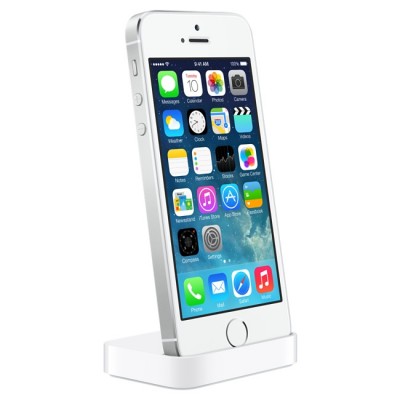 Here's what Apple writes about this piece of equipment:
Charge and sync your iPhone 5c/5s/5 with the iPhone 5c/5s/5 Dock. Your iPhone sits upright in the dock as it syncs or charges, so it's perfect for a desk or countertop. It features a convenient audio line out port that connects to powered speakers. You can even conduct speakerphone calls with your iPhone in its dock.
As to the spheres of usage, the company from Cupertino suggests that with a new accessory you will get the opportunity to:
Connect the dock to your computer with the USB cable (sold separately) to sync iPhone and charge its battery.
Connect the dock to an electrical outlet using the Apple USB Power Adapter (included with your iPhone) to charge the battery.
Place your iPhone in the dock and enjoy clear audio during speakerphone calls thanks to special audio porting.
Connect the dock to powered speakers or a stereo using a 3.5 mm cable (sold separately) to play music and podcasts through your iPhone.
As to the price of this accessory, it costs $29. You will be able to purchase it after the start of iPhone 5S and iPhone 5C sales.

Leave a comment