Media Markt: Apple iPad will be avaliable on March 1st and cost from 499 Euros in Europe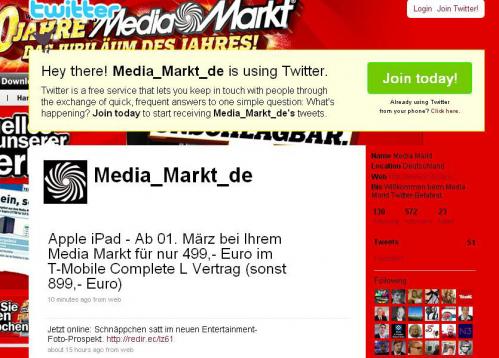 According to a (now deleted) tweet by major German electronics retailer Media Markt, the Apple iPad will go on sale March 1st at a price of 499 Euros (~$700) with T-Mobile contract or 899 Euros (~$1200) without. In the US prices would likely be around $500-$600 with contract and $999 without. These numbers were calculated comparing Apple items sold in Euros and USD (Mac Mini: 549 Euros / $599 USD, MacBook 899 Euros / $999 USD).
The company, however, quickly deleted the tweet but not before it was retweeted a number of times.

Leave a comment