Apple is updating support pages

Apple.com has recently had its Support pages updated. This event follows the previous redesign made on the rest of the website.  Today most support pages were updated, such as Videos, Manuals, Tech Specs, and Downloads.
Before, the Support pages used to look out-of-date as compared with the rest of the website. Moreover, some problems could be faced when searching information on these pages. The updated version features product menu, so that one could search for manuals related to a specific item. Another improvement concerns search results sorted by product.
The last but not least, since now the Support pages will boast the same design as Apple online store.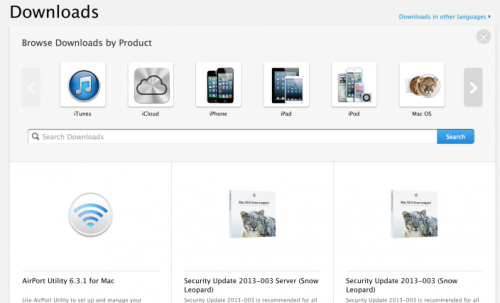 The new Apple flat design is not only used for iOS 7, but also for iTunes marketing materials to be sent through e-mail and apps.  Apple.com online store homepage has featured this new design since May.

Leave a comment