Apple Job Listing for Plastics Design Engineer Hints at Innovative Designs for Future Products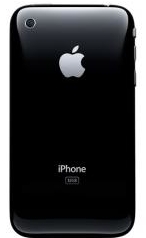 Apple has published a new vacancy of design engineer with a focus on the production of plastics. According to the job description, Apple sought to expand and improve its plastic division.
"Identify, develop and launch new tooling and process capabilities in support of new Apple product developments. Areas of focus will be "non-traditional" Apple plastic processing such as thermoforming, foam molding, blow molding, etc., and their application to new Apple products. The successful candidate will have demonstrated history of bringing new process and tooling technologies through a full development cycle and launch into high volume production."
Although Apple has focused on aluminum case for the iPad, iPhone, and MacBook line over the past few years, the company based in Cupertino, has continued to use plastics for Apple TV, Airport Extreme, keyboards and other accessories.
According to recent rumors that Apple is working on low cost versions of the iPhone, which will mainly consist of plastic. It is also reported that the new iPhone will be a hybrid of the iPhone 5 and iPod Touch with plastic casing.

Leave a comment