Apple Launches Online Store for Russia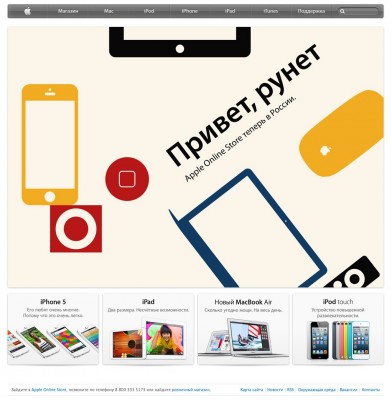 Apple today launched its online store in Russia. The move had been expected for quite some time. Reports from last year revealed that the Apple had registered a new company in Russia with intentions to launch direct sales in the country.
In order to expand into Russian territory, Apple as registered a company called Apple Rus and assigned Vitaly Morozk, the company's local legal advisor as its director general. It is alleged that Apple executives travelled to Moscow in 2011 to find premises for an Apple store but did not find anything suitable. Apple opened the iTunes Store online in 2009.
It's unclear when or whether the company intends to open any physical Apple Retail Stores in the country.

Leave a comment