Apple Looking To Improve In-Car Integration Of Siri And Maps In iOS 7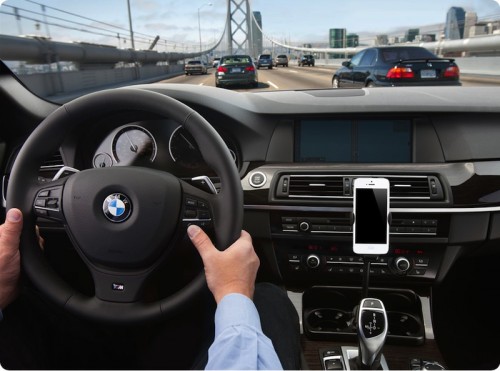 Today 9to5Mac reported that Apple is looking to make considerable improvements to in-car integration with the iOS 7. In particular, the company is working with car manufacturers to integrate Siri and Maps services with the built-in displays in cars. The report said:


"According to people familiar with the plans, Apple is working with car makers on updated versions of car center consoles that could attach to iOS devices like the iPhone. Specifically, an iPhone could be plugged into a car and an optimized, redesigned version of Apple Maps will appear on the car's built-in display instead of a proprietary GPS system found in many cars".
While the new technology supporting the integration will come as part of iOS 7, the sources said that the actual integration of this functionality may take some to appear given that Apple needs to do more extensive testing, make improvements to Maps and Siri infrastructure and negotiate deals with car makers before the feature launches to the public.
Last year Apple announced an "Eyes Free" functionality for Siri as part of iOS 6, but the feature was not implemented in cars until February of this year when Chevrolet offered the integration with its Sonic and Spark models.

Leave a comment