Apple May Introduce New 13-inch and 15-inch MacBook Air at WWDC

Apple is reportedly working on a two updated MacBook Air models. According to what reliable supply chain sources claim, there will be two laptops with 13-inch and 15-inch screens. In terms of design, both laptops should remain similar to the existing models and get a thin all-aluminum body. There are no details about the 11-inch MacBook Air model, so looks like the company is planning to stop manufacturing this device and focus its attention on the 12-inch MacBook, first introduced earlier this year.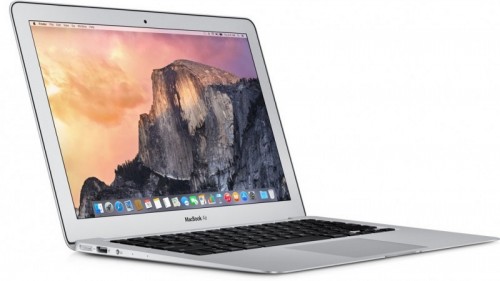 UDN.com reports that the updated laptops may be introduced at the Apple Worldwide Developers Conference next June.
It is reported that the new MacBook Air thinner than existing models, performance is more prominent, will debut next year in Apple's WWDC (Developers Conference).
Unfortunately, there's no information about the hardware specs for the upcoming 13-inch and 15-inch MacBook Air models. Still, I believe that more details about new laptops will surface online early in 2016. The only thing we know is that Quanta is expected to become the sole supplier of new devices. This rumor, however, has not yet been confirmed officially.
[via iClarified]

Leave a comment