Apple Negotiating Deal With Nuance for Speech Recognition in iOS 5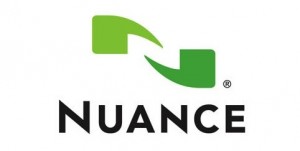 Apple is rumored to be negotiating with Nuance Communications, the speech recognition company behind the Dragon NaturallySpeaking engine that powers a number of popular applications for Mac OS X, iOS, and other platforms.
Apple has been negotiating a deal with Nuance in recent months, we've heard from multiple sources. What does that mean? Well, it could mean an acquisition, but that is looking fairly unlikely at this point, we hear. More likely, it means a partnership that will be vital to both companies and could shape the future of iOS.
The other option is for Apple to build the technology themselves. And some recent job postings suggest they may be thinking about that. But to get to where Nuance is today it would take a long, long time. Perhaps more importantly, it's well known in the industry that Nuance holds key patents for their technology and is very aggressive in protecting them. Even Apple would have a hard time dancing around this if they did go it alone.
It is unlikely that Apple is seeking a direct acquisition of Nuance, given the company's $6 billion market capitalization. A more likely scenario seems to be an expansive licensing deal that would provide Apple with the technology it needs while also giving Apple time to build out its own in-house expertise.

Leave a comment