Apple Officially Launches Apple Pay in China

Just as it was reported yesterday, Apple has today officially launched Apple Pay in China, making the mobile payment system available for millions of customers in this large Asian country. The debut of the service in China is quite an obvious step aimed at making Apple and its products and services more popular, luring new customers and increasing profits.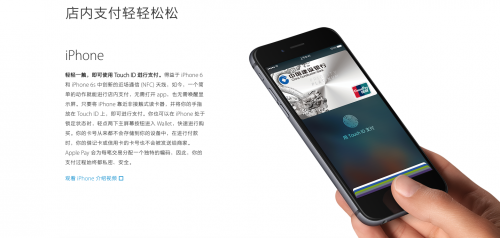 Jennifer Bailey, vice president of Apple Pay, has confirmed the launch of Apple Pay in China and admitted this country can become the largest Apple Pay market.
You can now support Apple Pay for your customers in China, providing an easy, secure, and private way for them to pay using their China UnionPay credit and debit cards. Apple Pay lets users buy physical goods and services within your app without having to enter payment or contact information.
Apple Pay will have to compete with some serious and influential rivals, namely, WeChat Payment, Alipay and a number of other payment systems working in China.
[via iClarified]

Leave a comment