Apple partner TSMC ramping up production of 28nm mobile chips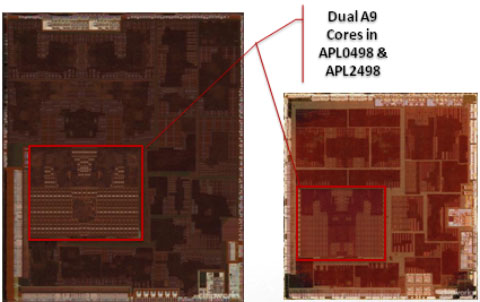 Taiwan Semiconductor Manufacturing Company is expected to begin ramping up manufacturing of its 28-nanometer ARM processors.
TSMC is said to currently have a decent yield rate on its 28nm processes, but the company remains cautious on expansion, partially because the 28nm process is so new to the industry.

For example, Apple, one of the largest users of mobile processors, still relies on the 45nm manufacturing process for its latest-generation A5X ARM CPU found in the third-generation iPad. Apple is said to have viewed newer chips as a potential risk to their products, and have stuck with older processes to ensure availability and reliability.
One report last September claimed that Apple would use a 28nm process for a so-called "A6" processor, while an A7 chip would rely on the even smaller 20nm process.
The new Apple TV and iPad 2 have been seen as evidence that the company is testing the 32nm chipmaking process. Moving to a smaller 32nm node allows the chips to be more efficient, allowing for improved battery life in iOS devices.

Leave a comment