Apple Posts New Campus 2 Aerial Photo

Apple on Tuesday shared a new aerial photo of its new "spaceship" Campus 2, which is currently under the construction. The image is available on the official City of Cupertino's website. People familiar with the matter say the latest image is taken from the different angle.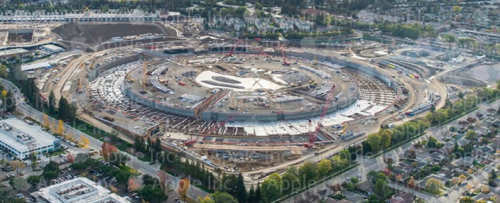 If to compare this photo to the previous one that was published in November, we can clearly see that the new headquarters continues to take shape incredibly quickly. As you might have noticed, the construction workers have done some earthwork and added greenery in the surroundings of the Campus 2.
As to the General Project Schedule, which is also available on the official website of the City of Cupertino, it remained unchanged. This indicates that the construction workers do their work as they should.
Apple's General Project Schedule posted on the City of Cupertino's webpage tracking the project remains the same, however, with street utilities and demolition work expected to finish this year, earthwork continuing into early 2015, and building construction into late 2016.
Apple's Campus 2 is expected to become one of the most modern and innovative buildings in the entire world.
[via 9to5Mac]

Leave a comment