Apple Released iOS 5 GM Seed for Developers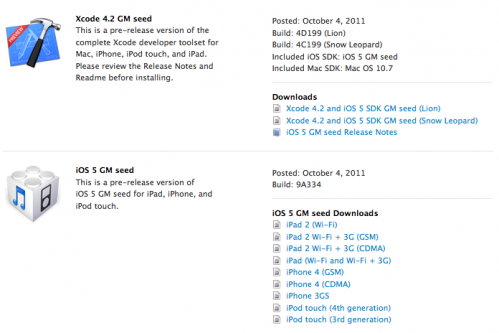 Apple has finally released iOS 5 GM seed to the iOS developers. GM version is usually the same as the release version, unless some critical error are found.
Yesterday Apple announced that iOS 5 software will be available on October 12 as a free software update for all iPhone, iPad and iPod touch customers.
There is no need to register UUID at Apple to install GM version, so anybody can install and try iOS 5 right now.
Developers can download iOS 5 GM here.

Leave a comment