Apple Releases iOS 10.1 Beta 4 to Developers and Public Testers

Apple has released iOS 10.1 beta 4 to developers and those users who have a valid public beta tester account. Both software versions contain some improvements and bug fixes and have build numbers 14B72 and 14B72b respectively.
iOS 10.1 brings new Portrait camera mode to the iPhone 7 Plus and has a number of under-the-hood enhancements. The public release date of the new firmware version remains unknown at the moment.
If you have a developer or a public tester account and a compatible iPhone, iPad, or iPod touch, you can download and install the update right now. Don't forget to back up your device in case something goes wrong during the update.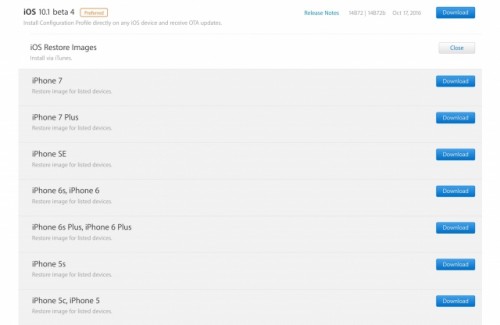 Leave a comment