Apple Releases iOS 7 Beta 3 to Developers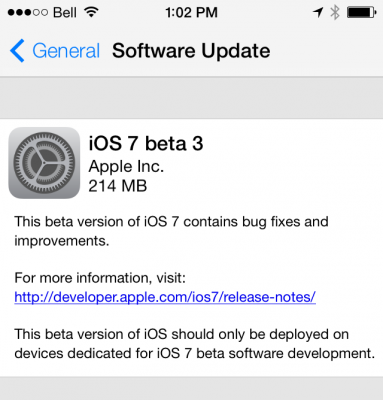 Apple has just released iOS 7 beta 3 firmware for developers. it is not known yet what's changed, however it probably includes bug fixes and performances enhancements (what's new is available here).
iOS 7 beta 3 is available for all devices: iPhone 5, iPhone 4S, iPhone 4, iPod touch 5G, iPad Mini, iPad 2, iPad 3 and iPad 4. Developers can update via Software Update or download in the developer center.
Update: The update is safe for non-developers without a UDID using the 'update' trick. Tutorial is here.

Leave a comment