Apple rumored to be secretly shipping 'iPad 3' as Best Buy cuts iPad 2 by $50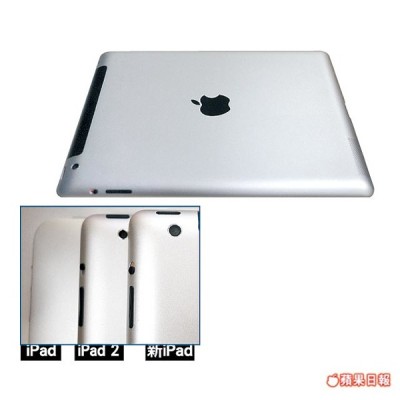 Meijer, a regional big-box retailer in the U.S., slashed the price of the 16GB iPad 2 with Wi-Fi by $70, and Best Buy has begun offering $50 off every iPad 2 model. These facts could, however, suggest that Foxconn is already preparing to ship the device's third-generation successor to Apple in the United States.
The alleged secret shipments from Foxconn were revealed in a shipping manifest from Apple.pro revealed this weekend, which shows a series of shipments scheduled to begin delivery in the U.S. no later than March 9. The mystery orders arriving from Chengdu, China, are said to be under high security. A source from Foxconn's Chengdu plant reportedly indicated that the shipment is for "Apple's latest products."
The shipments could indicate that Apple is almost ready for selling its next-generation iPad, which is rumored to be officially announced at a media event on March 7.
With an anticipated iPad unveiling just over a week away, retailer Best Buy on Sunday began offering $50 off all iPad models. Customers can now obtain an iPad 2 at a starting price of $449.99 for the Wi-Fi-only 16-gigabyte model, while even the high-end 64-gigabyte 3G-enabled model has a $50 discount, bringing it to $779.99.

Leave a comment