Apple Submits Revised Plans and Renderings for Apple's New Campus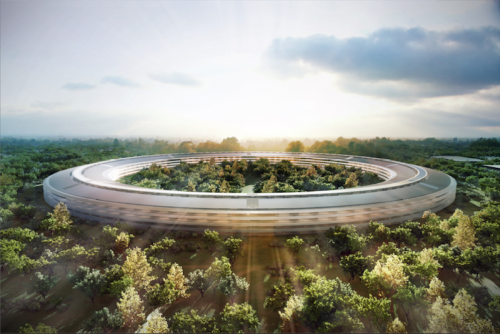 Apple has reportedly submitted revised plans for their so-called "Spaceship" campus. The company plans to break ground on the project next year and open the facility in 2015. This mega-campus in Cupertino, Calif., is expected to provide Apple with approximately 2.8 million square feet for up to 13,000 employees. Late Apple co-founder Steve Jobs personally presented the original plans for the campus to the City of Cupertino in June. Following Jobs' presentation, city officials quickly voiced support for the project. Jobs described it as follows:
It's a pretty amazing building. It's a little like a spaceship landed. It's got this gorgeous courtyard in the middle... It's a circle. It's curved all the way around. If you build things, this is not the cheapest way to build something. There is not a straight piece of glass in this building. It's all curved. We've used our experience making retail buildings all over the world now, and we know how to make the biggest pieces of glass in the world for architectural use. And, we want to make the glass specifically for this building here. We can make it curve all the way around the building... It's pretty cool.
The City of Cupertino posted an update to the company's "Apple Campus 2 Project" on Tuesday evening. Though most of the new renderings are higher-quality versions of the original design, some of the images show a darker color for the structure's roof. Other changes include addition of parking plans, drawings for a private jogging path and a proposed expansion of the corporate fitness center from the original proposal of 25,000 square feet to 45,000 square feet.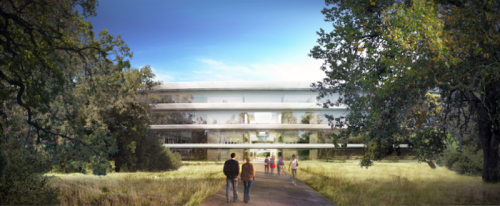 Leave a comment