Apple targets Galaxy S II, 9 other Samsung smartphones in new German suit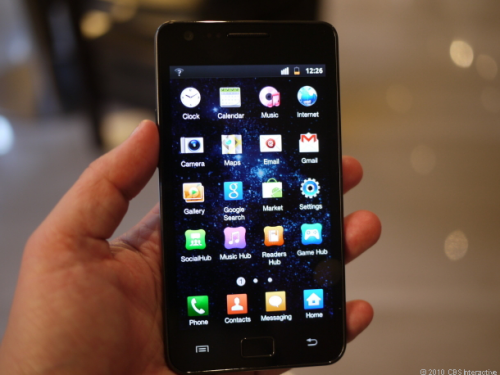 Apple has filed a new suit in the Dusseldorf Regional Court against Samsung. The suit cites multiple patented designs owned by Apple in Europe. This time the company asked a German court to ban the sale of the Galaxy S II and nine other smartphones, along with five tablet models, including the Galaxy Tab 10.1 and its redesigned version the Galaxy Tab 10.1N – Samsung's attempt to overcome ban on tablet sales. As far as you remember, Samsung redesigned the tablet and renamed it. Those changes were apparently enough for the court in Germany, which indicated last month that the Galaxy Tab 10.1 is not likely to be banned from sale. The suit also targets Samsung's Galaxy S Plus in addition to the Galaxy S II.
"The new suits aren't filed under emergency proceedings and allow Apple a new procedure against both models," author Karin Matussek wrote. A spokesperson for Samsung confirmed the South Korean electronics maker had received both lawsuits from Apple.
Apple firstly attacked Samsung in April, when filed a lawsuit accusing the company of copying the look and feel of the iPhone and iPad, and unleashed a worldwide legal battle in which both companies have accused the other of patent infringement. The lawsuits have continued to grow, and now span over 10 countries across four continents.

Leave a comment