Apple to Announce Q2 2014 Earnings on April 23

According to an announcement on Apple's official website, the company will officially report its financial results in Q2 of 2014 on April 23rd. Over the past months, Apple has neither launched new products, nor released new software. Well, I'm not taking into consideration minor iOS and OS X updates, the release of an 8GB iPhone 5c and updated iPad 4 in several countries. I don't think these events are crucial for the company.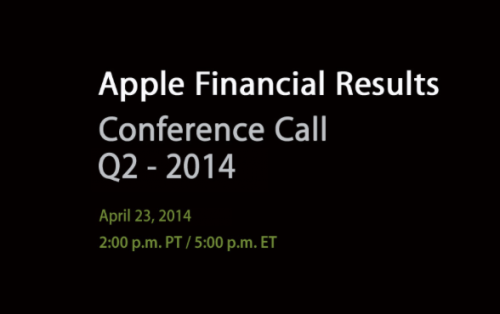 Here's what iDownloadBlog reporters write:
Folks wondering how Apple did during its quiet second quarter will have their answer in just a few short weeks. The Cupertino company has updated its Investor Relations page to note that it will be releasing its financial results for Q2 2014 on April 23rd.
I seriously don't know how much money Apple has earned over the second quarter, so I can't make any predictions. Maybe you can? Leave your comments below this post.

Leave a comment