Apple to Launch 'iPad HD' This Fall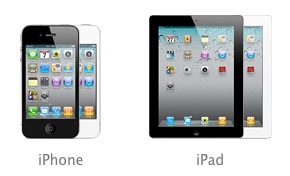 There have appeared new rumours about a higher-resolution iPad. The iPad HD will be launched later this year and will be sold alongside the iPad 2. The device was developed for pro-users in the video and photo-industries. There will be also launched the iPad-versions of pro-level apps such as Final Cut Pro or Aperture.
Our sources are saying that not only will there be a newly designed iPhone coming in the fall, but there is going to be a new entry into the iPad family as well. As hard as it might be to believe, the new tablet is said to sport a double resolution screen (2048 x 1536), and will be dubbed the "iPad HD." The idea behind the product is apparently that it will be a "pro" device aimed at a higher end market - folks who work in video and photo production possibly - and will be introduced alongside something like an iPad version of Final Cut or Aperture. This product is specifically said to not be the iPad 3, rather a complimentary piece of the iPad 2 line.
The report also tells us about the rumoured next-generation iPhone. It is still unknown whether it will be a completely or minor revamped device.
Simply put, as the iPhone 5 components are built for a smaller and lighter device, they can be easily fit into a casing which for all intents and purposes looks identical to an iPhone 4... and that's exactly what Apple has been doing. Our sources tell us that the company has been testing the new components in old iPhone cases, for obvious reasons.

Leave a comment