Apple to release new iMacs with Core i5, i7 CPUs in June or July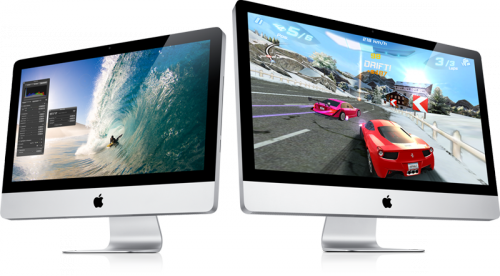 New rumors claim that the updated versions of Apple's iMacs will be launched in the June or July timeframe. The June-July timeframe for new iMacs is plausible, as Intel is expected to launch its new Ivy Bridge line of processors at the end of this month.
The updated iMacs will be powered by Intel Core i5 and Core i7 processors, How To Arena reported on Wednesday, citing a "reliable tipster" from the Chinese supply chain. The new desktops will reportedly be powered by Intel's 22-nanometer Ivy Bridge processors.
If the timeframe is accurate, the new iMacs are expected to follow updated MacBook Pros to market. Reports have suggested that Apple plans to first update its 15-inch MacBook Pro with Ivy Bridge CPUs, followed by a refresh of the 13-inch model. Both are expected to launch in the coming months, and the 15-inch model could debut as soon as this month.
Yesterday we also reported that Apple's 2012 iMacs will feature anti-reflective glass displays from G-Tech. The new iMacs were also said to be noticeably slimmer and is poised for a hardware redesign.

Leave a comment