Apple to Release OLED iPhone 8 and 2 LCD Models – Nikkei

According to the latest report from Nikkei Asian Review, Apple will indeed release a 5.8-inch OLED iPhone 8 later this year. Along with this model, the company will unveil the 4.7-inch iPhone 7s and 5.5-inch iPhone 7s Plus with LCD screens. Releasing two larger models, Apple plans to increase the average selling price to $700 and lure new customers in Asia and other regions.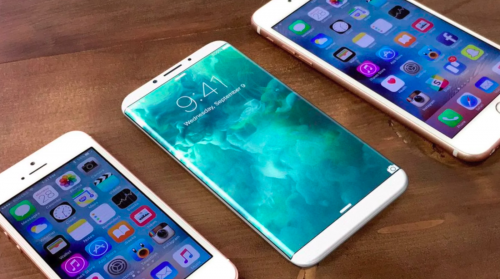 Even though the demand for the iPhone 7 and iPhone 7 Plus is strong, many customers wait for the release of the new iPhone to switch from their older phones. Better screen, glass body, and hardware improvements are among the main reasons for the upgrade. If all rumors about the upcoming iPhones are true, Apple may see a major boost in sales and revenue after the release of the updated handsets.
In the fall, Apple is expected to release three new iPhone models. These devices will get better processors, possibly 3GB of RAM, new fingerprint scanner, and facial recognition system. The premium model will feature an OLED screen, larger battery, and new smaller logic board along with other hardware enhancements.
[via Nikkei]

Leave a comment