Apple to Sell More iPhones than Expected This Quarter?

Apple's iPhone sales in this quarter may beat the Wall Street estimates. This is what Katy Huberty of Morgan Stanley predicts. If to believe the data shared by the analyst, the guys from Cupertino may sell as many as 39 million iPhone units in the second calendar quarter of 2014.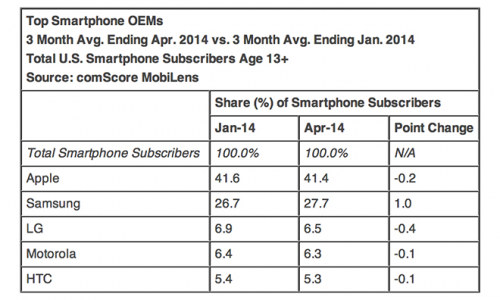 The reason for such boost in sales is the fact that in September (or even earlier) Apple is expected release its iPhone 6 and offer a discount on older devices.
According to the firm's AlphaWise Smartphone Tracker, Apple could sell as many as 39 million iPhones in the second calendar quarter of the year, beating Wall Street's predicted 35 million and topping the 31.2 million sold in the same quarter last year.
If you plan to buy a new iPhone, I suggest that you wait for a while. Why waste money now, if in a couple of weeks the same smartphone will be available at a lower price, right?
[via MacRumors]

Leave a comment