Apple to Start Charging Users for Out-of-Warranty Chat Support

Apple will soon start charging users for out-of-warranty support. To do that, the company has recently developed a new payment system that allows to send money directly from the support chat. In case you don't know, previously, all the online support features were available for free for all users worldwide.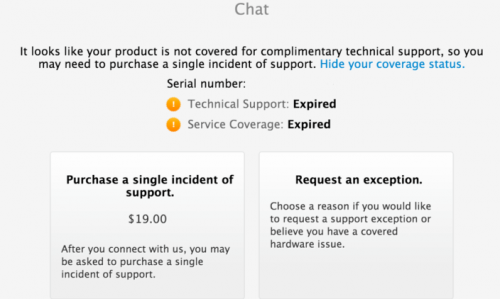 As noted by 9to5Mac,
Apple is about to begin charging users outside of their warranty for online chat support using a new web payment system it recently developed. Sources familiar with the project say Apple is currently expecting to launch the new paid chat support, which will also let customers schedule repairs and replacements online, as early as next week.
As to the fee per each incident, it is $19.99. This means that after you connect to Apple's support team representative, you might be asked to purchase the so-called "single incident of support".
What do you think about such changes? Leave your comments below this post.

Leave a comment