Apple Tweaks iOS App Store Search Algorithms, but Why?

On December 11th or December 12th, Apple updated iOS App Store search algorithms. Such a change made all the apps fall at least 40 spots down in App Store rankings. This is eight times more than usually.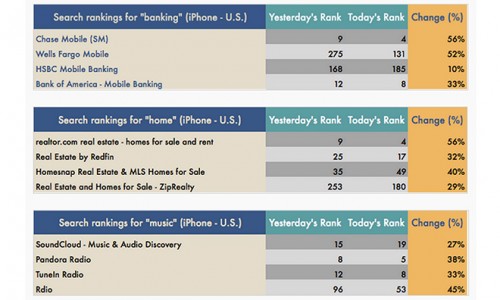 As AppleInsider reports,
The newly-implemented changes, first spotted by App Store optimization firm MobileDevHQ (via TechCrunch), are jostling both iPhone and iPad apps an average of 41.5 positions, compared to the about five on a usual day.

Apple's search algorithms dictate what results are returned when a user types in keywords like "home automation" or "puzzle games" in the iOS App Store's search bar.
What is the reason for the search algorithm update is still a question. The company from Cupertino might be testing some new iOS App Store features, I guess.

Leave a comment