Apple Will Seek Bans On A Number Of Samsung Mobile Devices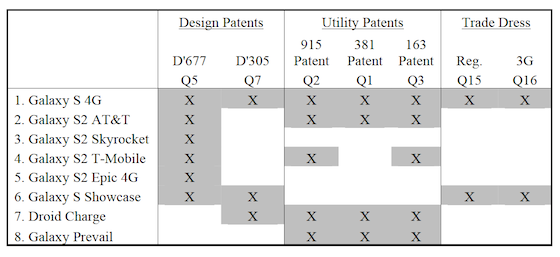 Following Apple's 1 billion win against Samsung in court trial last week, Apple has specified which Samsung devices it will try to ban. The Verge published Apple's list which includes ban requests for Galaxy S 2 for AT&T, Galaxy S 4G, Samsung Skyrocket, Galaxy S Showcase, Galaxy S2 Epic 4G, Galaxy Prevail, the S2 on T-Mobile and Droid Charge.

It's worth noting that Google's key Galaxy Nexus smartphone is not included in the list. Bloomberg also reports that Apple is seeking to ban sales of the cellular version of Galaxy Tab 10.1 tablet that jury did not found to be infringing Apple's patents.

Leave a comment