Apple working on new power management technology for future Macs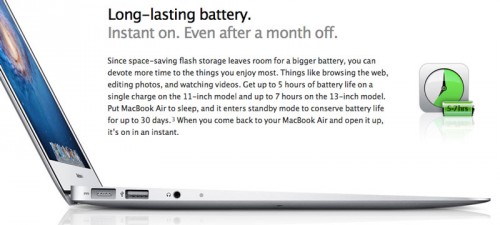 According to AppleInsider, Apple is working on a new power management technology for the next-generation Macs. Such technology will allow devices to be more efficient and run even longer on battery power.
Apple's plans were revealed in a newly published job application discovered by AppleInsider. The advertised job describes the role as "an excellent opportunity to work on the forefront of new power management technologies." The new hire will join a team that will innovate in power use from concept investigation and design through product implementation.
"The position primarily involves (advanced) DC-DC power design and development for Apple's next generation Macintosh platforms," the listing reads, "spanning from notebook computers, desktop computers, servers and standalone displays."
The listing also makes mention of optimizing power use with "white LED backlight drivers," related to the LCD screens found on Apple's iMac and MacBook lineups.

Leave a comment