Apple's iTunes Replay Service Is Delayed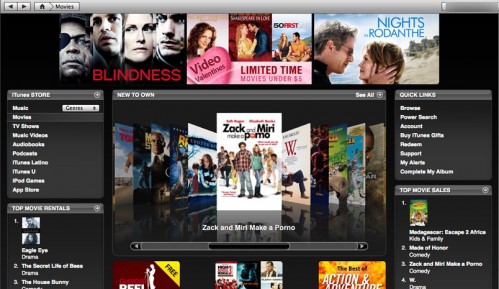 As CNet reports, rumored iTunes Replay service from Apple is delayed. According to the sources of the publication, Apple has still not reached the agreements for movies with at least four of the main six film studios. Reportedly, Apple began negotiations over these agreements earlier this year, but sources note that this process "could drag on for months".

iTunes Replay was presented as a service that would enable customers to stream and redownload movies to Macs or iOS devices. Recently Apple allowed customers to redownload TV shows through iCloud which seemed to suggest that similar function could be soon added for movies. However, CNet wrote that movie films differ significantly from other video.
One main difference is that during particular period of time, HBO has exclusive electronic distribution rights for the movies from the top six studios. During this period, online retailers cannot provide downloads or streaming of such movies. These issue concerns the entire industry, so it is likely that these contracts will be soon renegotiated.
Also CNet denies rumors about Apple's deals to launch a Netflix competitor. As industry sources say, currently Apple has no agreements in place to create a subscription service similar to Netflix.

Leave a comment